Here's a delicious fall-time spin on classic blueberry muffins. If you're a solo adult who likes good food, this recipe is for you. Or if you've got extra kitchen "helpers" around (read: kids who need entertainment), turn baking these Halloween muffins into a fun toddler snacktivity.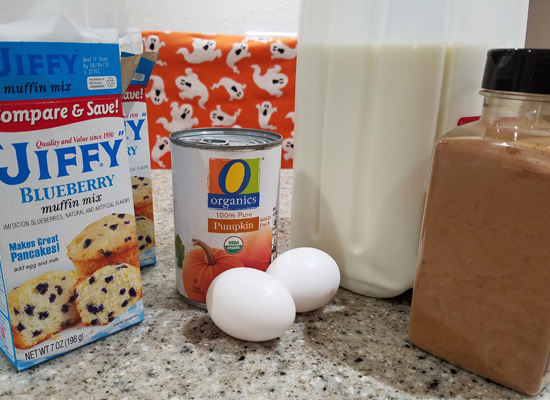 Pumpkin BOO-berry Muffin Recipe
Ingredients:
2 boxes Jiffy brand blueberry muffin mix
2 eggs
1 cup plain pumpkin
1/3 cup milk
1/2 tsp cinnamon
Directions:
Mix everything together. Spoon into a 12-muffin pan. Bake 15 minutes @ 400F.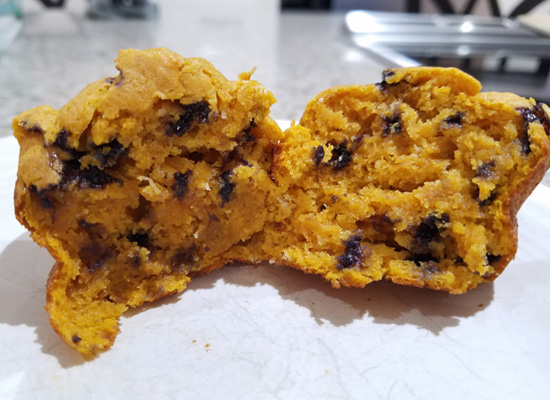 Toddler Halloween "Snacktivity"?
This is a simple recipe that could also be a fun toddler 'snacktivity', meaning an activity that involves your kids getting to snack as they play/learn.
When you're trying to include kids in the kitchen, toddlers or older kids can help mix, pour, and "taste test" certain ingredients.
In this recipe, your kiddo can "help taste test" the pumpkin and the milk, help pour/dump ingredients into the mixing bowl, mix the batter as ingredients go in, identify shapes/colors/counting, and whatever else you can think of! Then after 15 minutes in the oven (just enough time to clean up after your little "helpers"), a fresh yummy batch of pumpkin blueberry muffins are ready for snack time. :)