The five fluffy Icelandic hatched & hens raised by Williwaw Elementary school (fondly known as the "Williwaw Chicks") finally spread their wings in their new coop.
Kay Waitman, a Teacher Librarian at Williwaw Elementary School in Anchorage, Alaska, spearheaded the project to create a community educational chicken coop/run on school property, along with the help, guidance & support of an Anchorage boy scout chapter, local chicken enthusiasts, donors & countless others.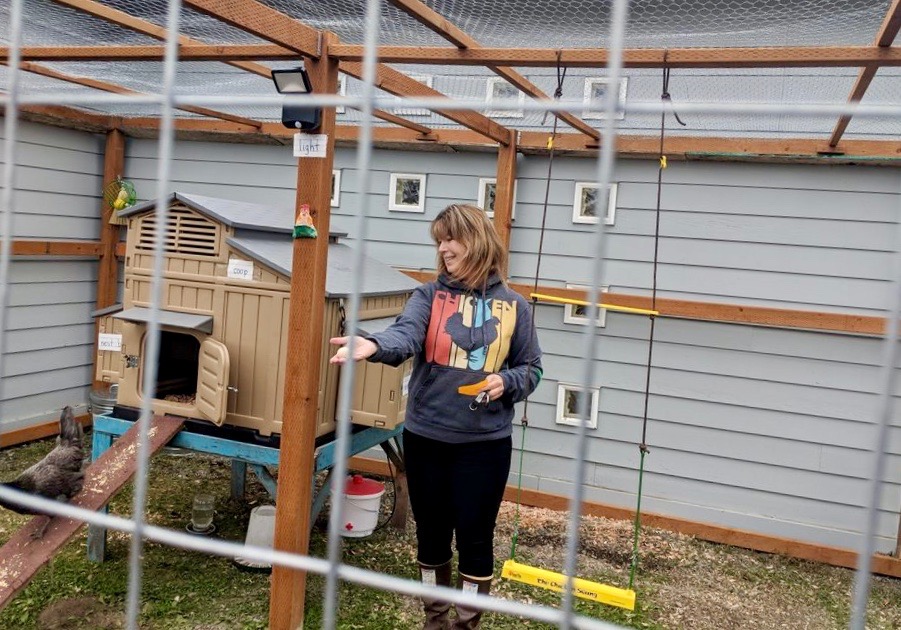 The Williwaw Elementary school library wasn't your average library earlier this spring. That's where Kay incubated and hatched the chicks from fertilized eggs, taking advantage of a special learning project to include the students.
After months of nurturing those tiny eggs into full-grown hens while integrating social emotional learning and literacy, the community 'coop grand opening' celebration took place Sunday, September 17th, 2018, releasing the young hens into their brand new, custom-built enclosure.
There was an adorable chicken-decorated cake for humans, and watermelon for the feathered attendees.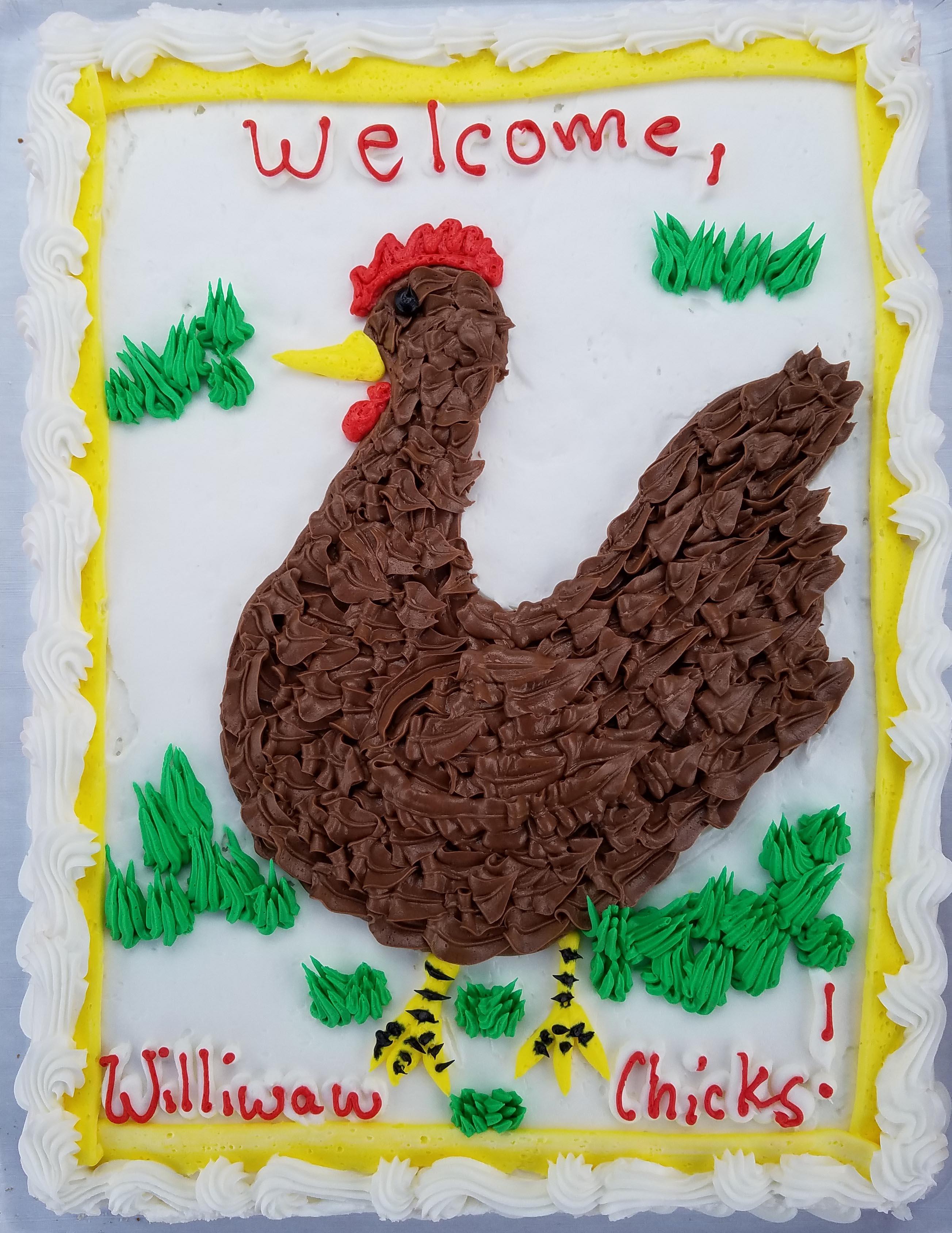 The Williwaw Chicks were patiently waiting backstage (aka in the coop) until the big reveal.
Once the coop door opened, they scurried down their ladder and found the watermelon. They quickly drew a crowd (both children & adults), entertaining event guests as the birds happily pecked away at the sizable fruit.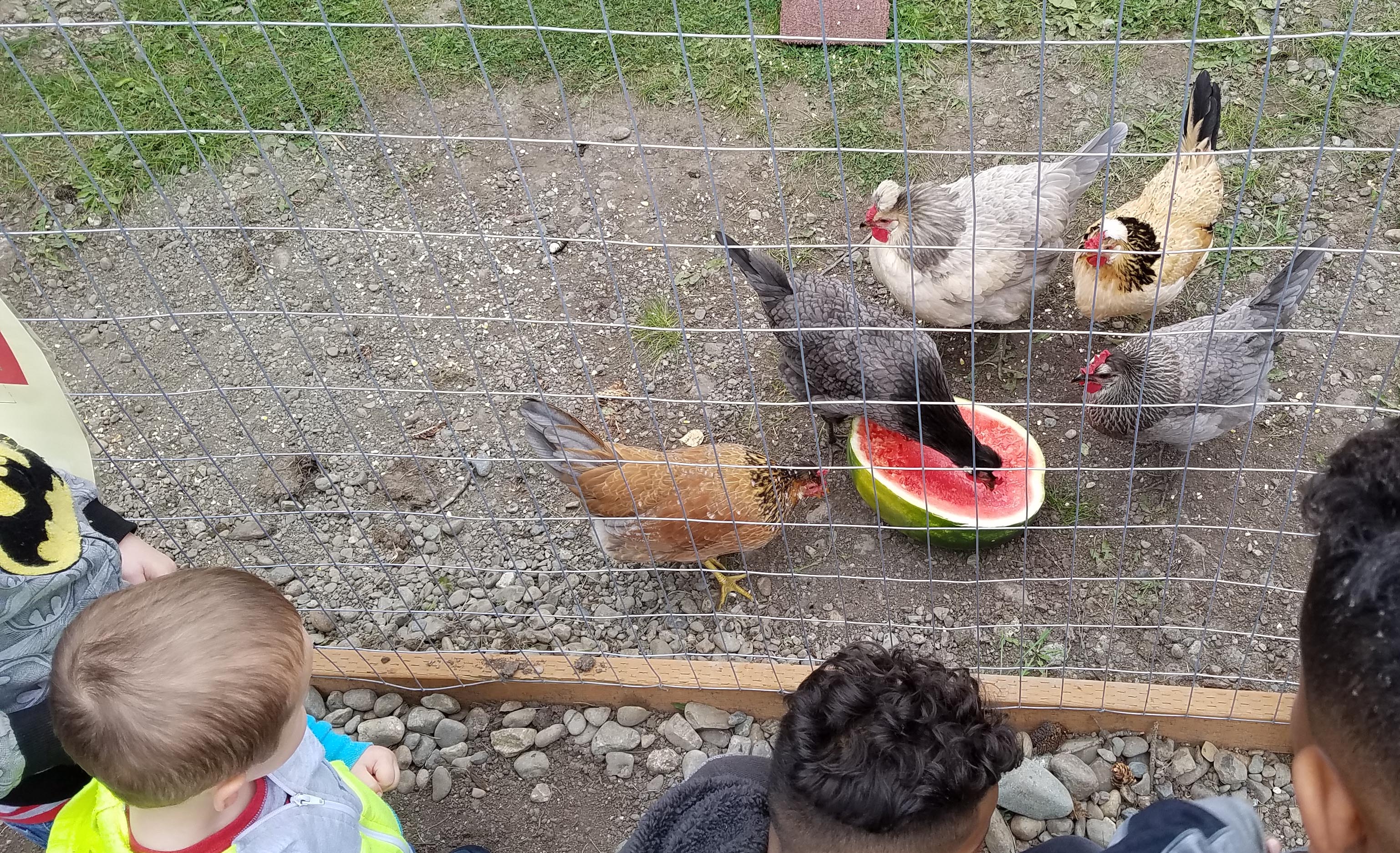 Williwaw Elementary School already has a vegetable garden for student education – adding egg laying chickens was the natural next step toward hands-on food education.
While the staff knows that a chicken coop is a big responsibility, it's also a phenomenal learning opportunity for the children. Students are able to learn new concepts at school outside of the classroom, like where eggs comes from and how to take care of animals.
With the outdoor run attached to the side of the school building for protection against weather, this is a chicken home unlike any other. It's filled with new vocabulary words for the students – learning galore.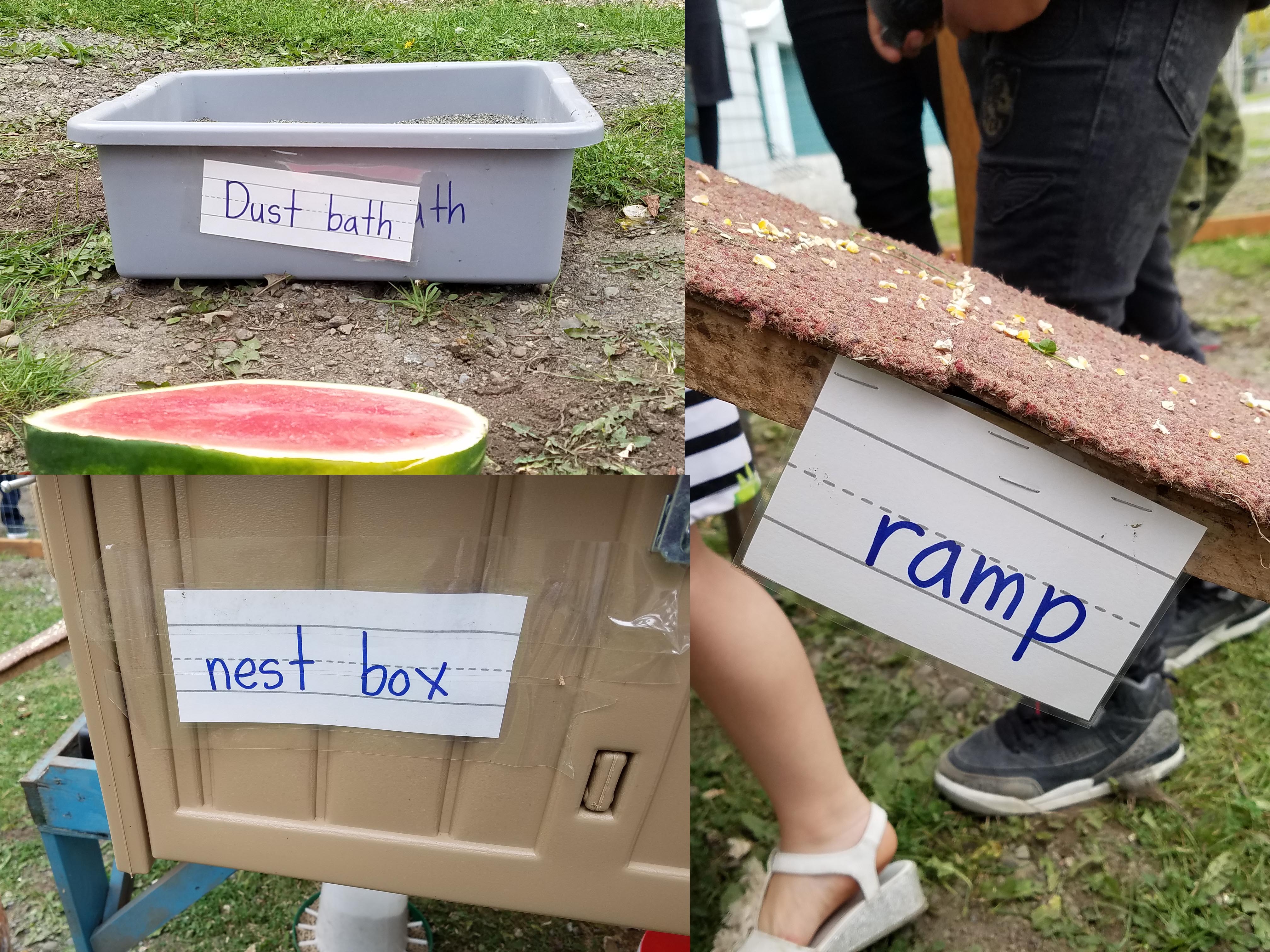 The Williwaw Chicks are all grown up now, and loving life in their new home. And it's no secret that the Williwaw Elementary School students love having them there!