If you want to impress your friends & family with sophisticated-looking snack that's deliciously easy to prepare, this smoked salmon dip recipe is definitely the way to go.
This recipe makes about 4 cups worth of smoked salmon dip, which is perfect for 8-10 people depending on the size of their snack appetite.
Here are all of the ingredients you'll need.
Smoked Alaska Salmon Dip Ingredients
8oz canned (or fresh) smoked salmon
16 oz cream cheese
1 cup sour cream
1/2 tsp celery seed
1 tsp dried dill weed
1/4 tsp garlic powder
1/4 tsp onion powder
1/4 tsp salt
2 tsp lemon juice
1 tsp worcestershire sauce
1 tsp jalapeno juice (or to taste)
If you want the appetizer to be more of a consistent spread, mix all ingredients together, all at once, until well blended.
Or if you want to have nice chunks of salmon in your dip, mix all ingredients except the salmon. Then gently fold in the salmon last.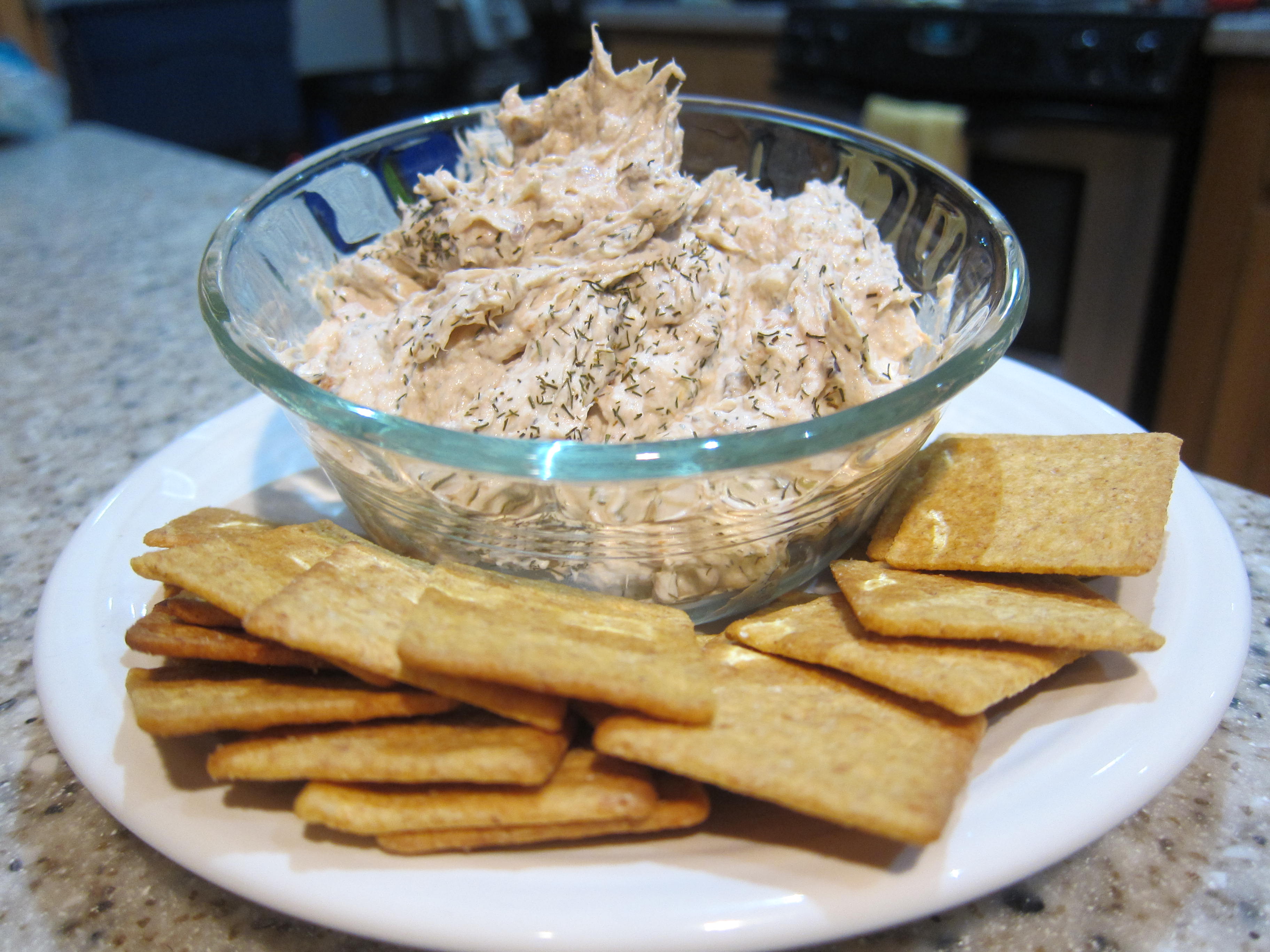 If you want it to look extra fancy, you can sprinkle a pinch of dried (or fresh) dill on top for garnish.
That's it! Plate it with crackers or toast, and prepare to receive compliments. It's really that easy.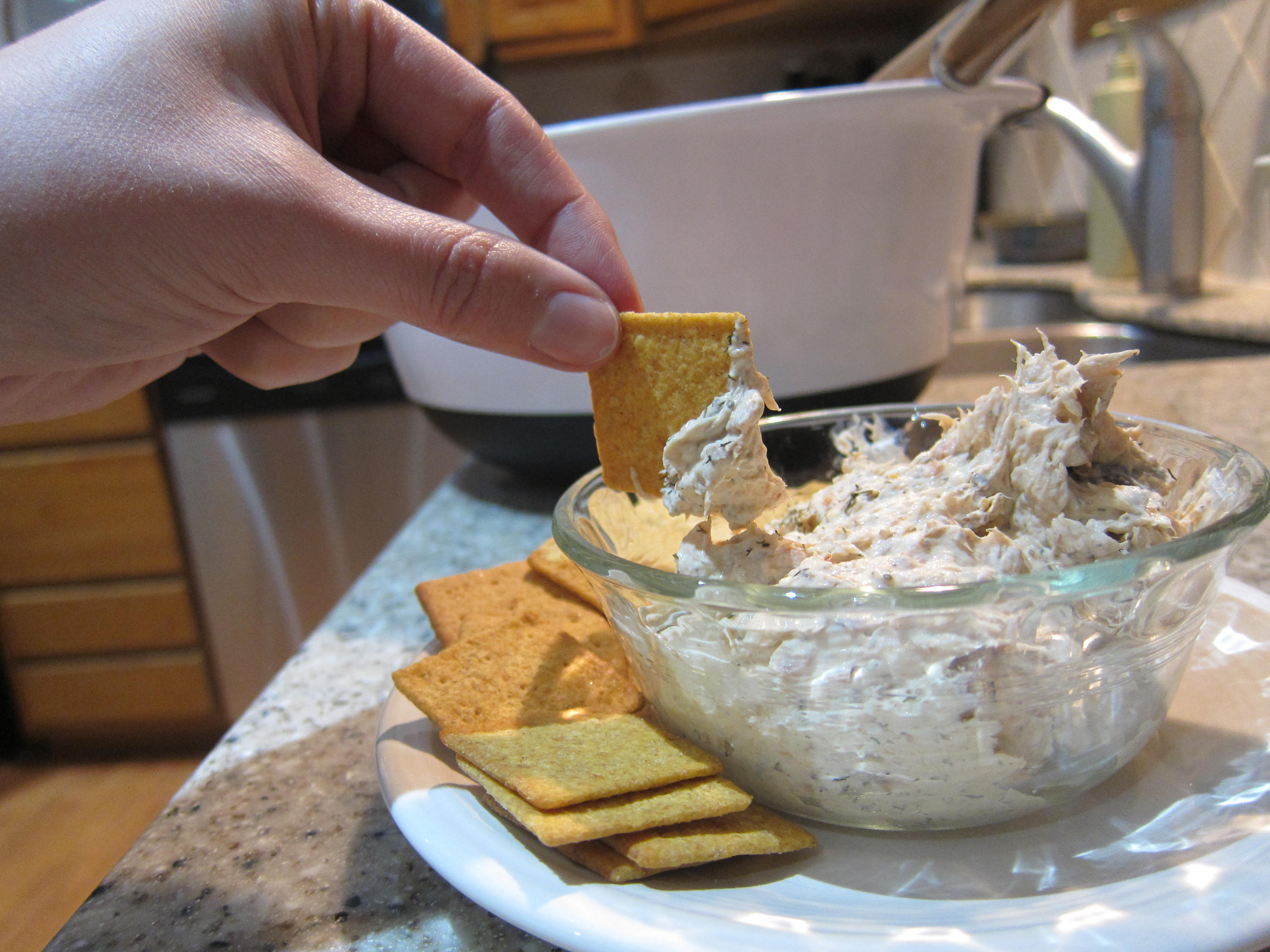 Using canned smoked salmon is the trick to being able to make salmon dip in under 5 minutes, because the salmon is already cooked and doesn't need to be de-boned. Take a peek at my salmon canning recipes here.