During Alaska's cold winter months, nothing reminds me more of summertime fishing in the Last Frontier than opening a jar of smoked salmon.
If you like tuna melt sandwiches, you're going to absolutely love my hot, cheesy, flavorful grilled salmon melt recipe. Plus it's easy and fast to prepare.
Just like you make tuna fish sandwiches with a can of tuna, I like to make these salmon melts using a jar of salmon (= canned fish).
I bet this recipe would work just as well substituting tuna fish. But since I live in Alaska, I'll stick with salmon. ;)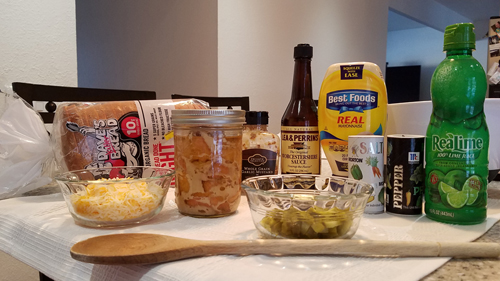 I pressure can my own salmon – click here if you'd like to see a video tutorial of how to preserve fish in glass jars.
Grilled Salmon Melt Recipe Ingredients
1 x 16-oz jar of canned Alaska salmon
2/3 cup mayo
5 baby dill pickles, diced (about 1/3 cup)
1/3 cup shredded cheese
2 tsp Worcestershire sauce
1 tsp Old Bay seasoning
1 tsp whole grain mustard
1 tsp lime juice
Also:
sliced bread
butter
avocado (garnish – optional)
This melt recipe is just as simple as it sounds. Toss all of the ingredients in a mixing bowl and blend them together well.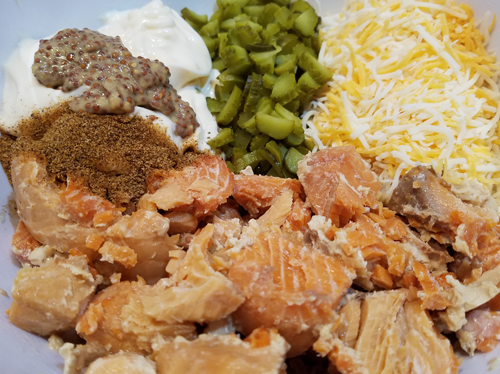 If you prefer your salmon melt to have big chunks of salmon (rather than a smoother filling), you can mix all of the ingredients together first without the canned salmon, then gently fold the salmon in at the end.
Butter one side of your bread and lay it down in a hot pan, then add a few scoops of the salmon filling on top. Butter one side of a second piece of bread and set it down on top, butter-side up.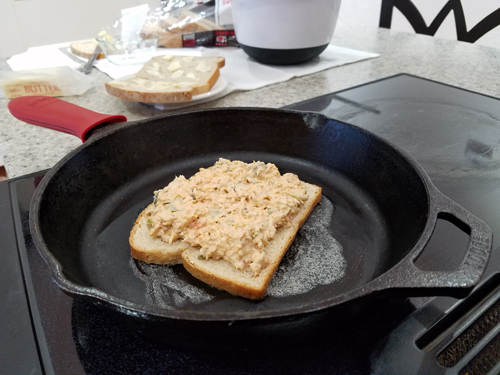 Then grill the sandwich just like you'd cook a grilled cheese. When it gets to your desired brown/crispiness, carefully flip it.
This sandwich pairs deliciously with a side of fresh avocado.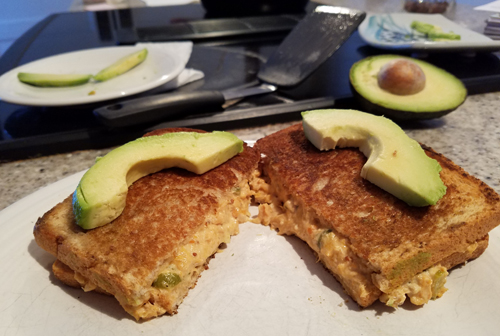 Just to give you fair warning, these zesty grilled salmon melts are so tasty, you might find yourself with unwanted guests…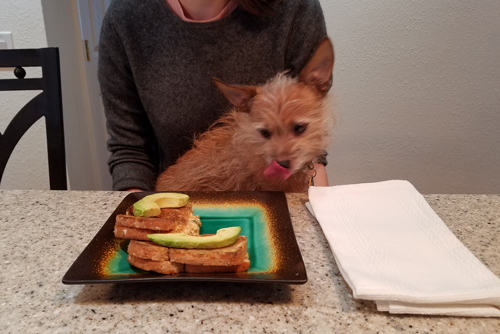 Yield: about 5 grilled sandwiches