During our state's bountiful summer months, Alaskans pack their freezers full of delicious, wild-caught salmon.
While there's nothing better than the taste (and smell!) of fresh Alaskan salmon filets on the grill, I think it's fun to create playful recipes that repurpose leftovers, breathing new life into an "old" meal.
I originally created this recipe using cooked flakes of leftover salmon I had sitting in the refrigerator, but I think it would turn out just as well using canned salmon.
Alaska Salmon Cakes Ingredients
2 cups diced or flaked salmon (cooked)
5 eggs
2 x 5-oz bags of crushed croutons (or bread crumbs)
1 1/2 cups diced chives
1 cup chopped parsley
1/2 cup diced sweet red pepper
1/2 cup Parmesan cheese
3 Tablespoons whole grain mustard
2 Tablespoons mayo
1 Tablespoon Worcestershire sauce
2 teaspoons Old Bay seasoning
2 teaspoons fresh garlic
1 teaspoon lemon juice
1/2 teaspoon black pepper
touch of olive oil (for frying pan)
Mix all of the ingredients in a big bowl (minus the olive oil for frying), stirring until it's all really well combined.
If you'd prefer to have bigger chunks of salmon in the salmon cakes, mix everything except the salmon first, then gently fold the salmon in last.
Once your salmon cake mixture is well blended, grab a handful of dough at a time to form patties. When I form salmon cakes, I prefer to make them about 3″ wide.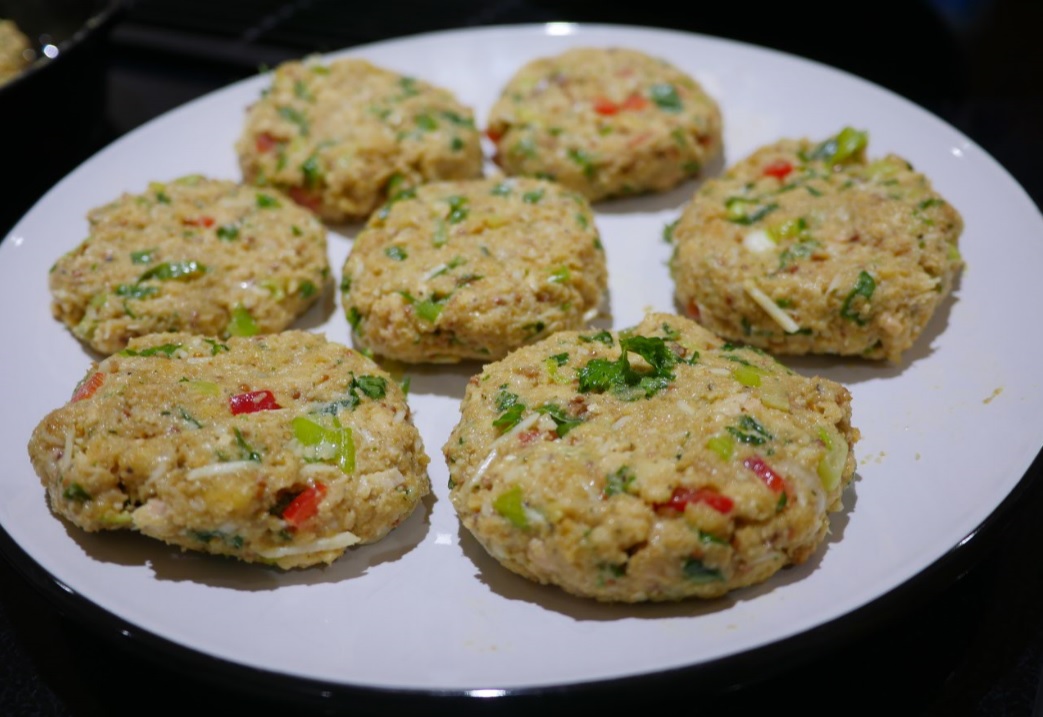 Once you've got a batch of formed patties ready to go, put a touch of olive oil in a cast iron skillet and turn the stove burner on medium heat.
Let the salmon cakes sizzle for about five minutes, then flip them.
Continue to flip them every few minutes until they're a nice, crispy golden brown on both sides (or however you prefer them cooked).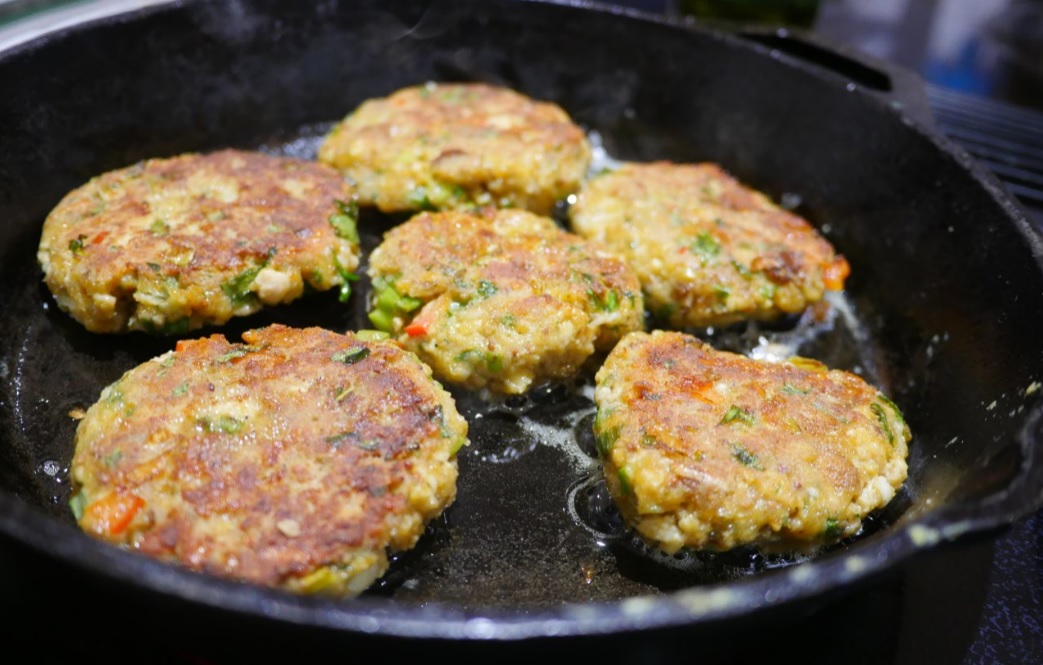 Continue to press patties and fry them until you've run out of batter.
For me, based on 3″ wide salmon cakes, that was 18 cakes.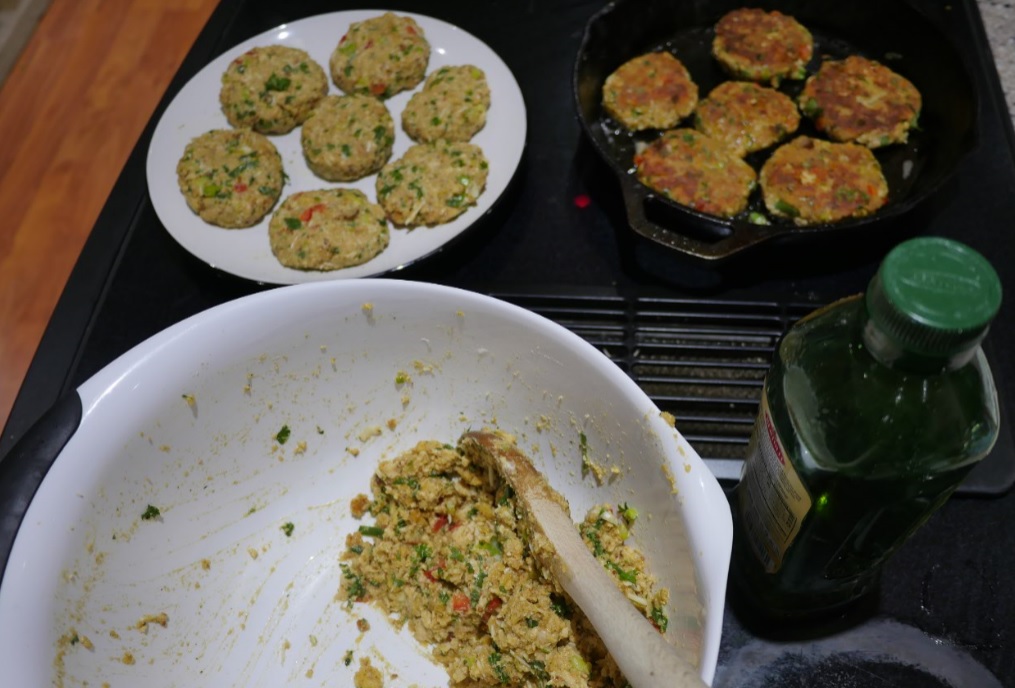 Or if you only want a few patties, then only cook what you need and save the batter in the refrigerator. The raw batter stores in the fridge really well for a few days.
Recipe yields 18 x 3″ wide salmon cake patties.
Fresh Cilantro Lime Aioli Ingredients
1/2 cup plain Greek yogurt
1/2 cup fresh cilantro
4 Tablespoons avocado oil
1/4 cup fresh lime juice
1 teaspoon salt
Put all of the ingredients in a food processor and blend well.
You can serve the cilantro lime aioli in a side dish for dipping, or drizzle it right over top. Either way, it's delicious.
If you're looking for another fun Alaska meat recipe, check out our homemade moose, cheddar & bacon bratwursts. It tastes great either as stuffed sausage brats or as burger patties.