With plenty of moose roast meat in the freezer from my husband's hunt last fall, I decided to pressure can some of it, using the University of Alaska Fairbanks Cooperative Extension Service's directions, pamphlet titled 'Canning Moose and Caribou', FNH-00226.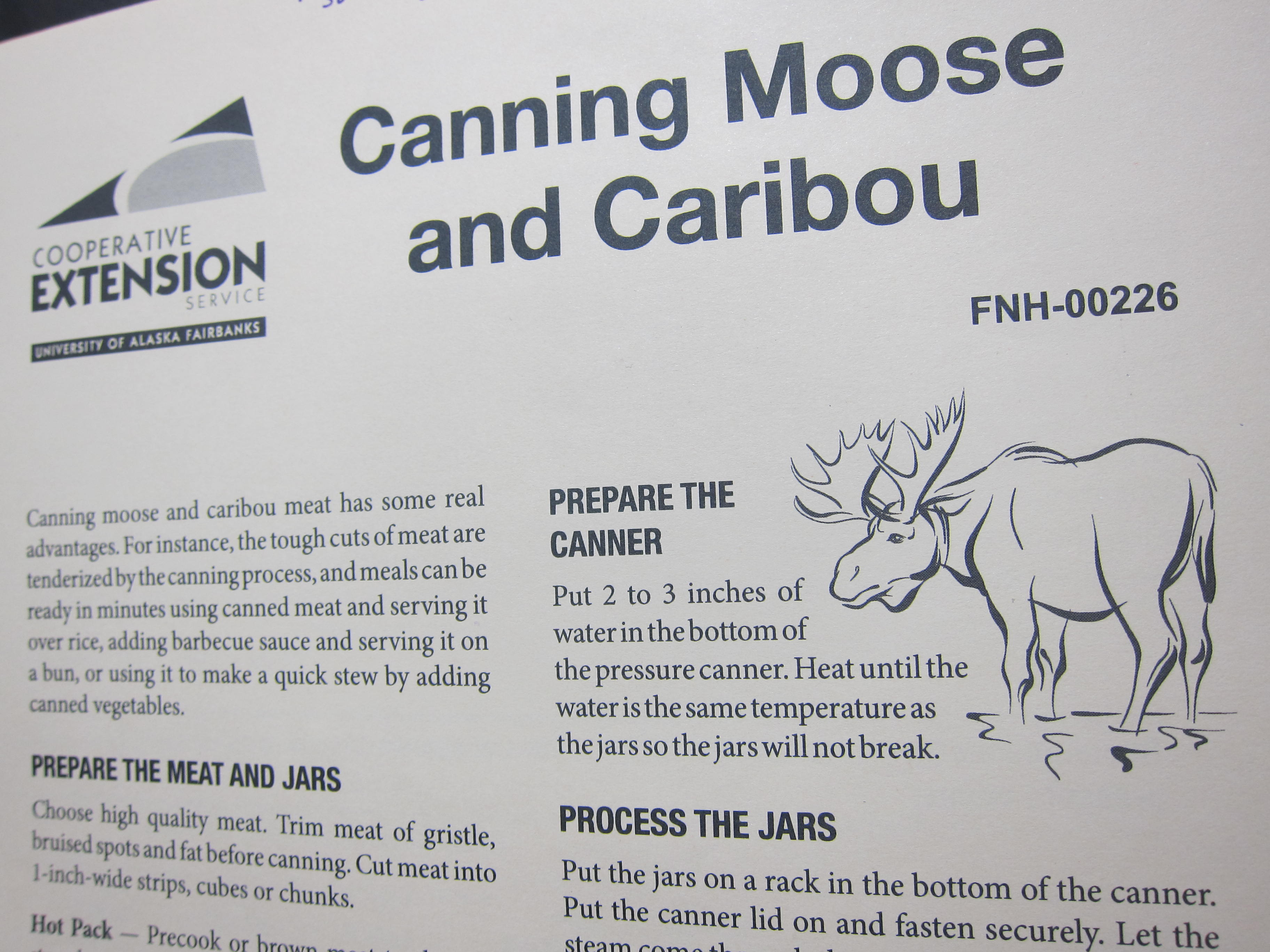 I diced up the moose roast meat, then browned it in a pan with just a touch of olive oil.
(If you happened to carry out the full moose shank on your hunting trip with bone in-tact, my husband created the most incredible moose shank osso buco recipe!)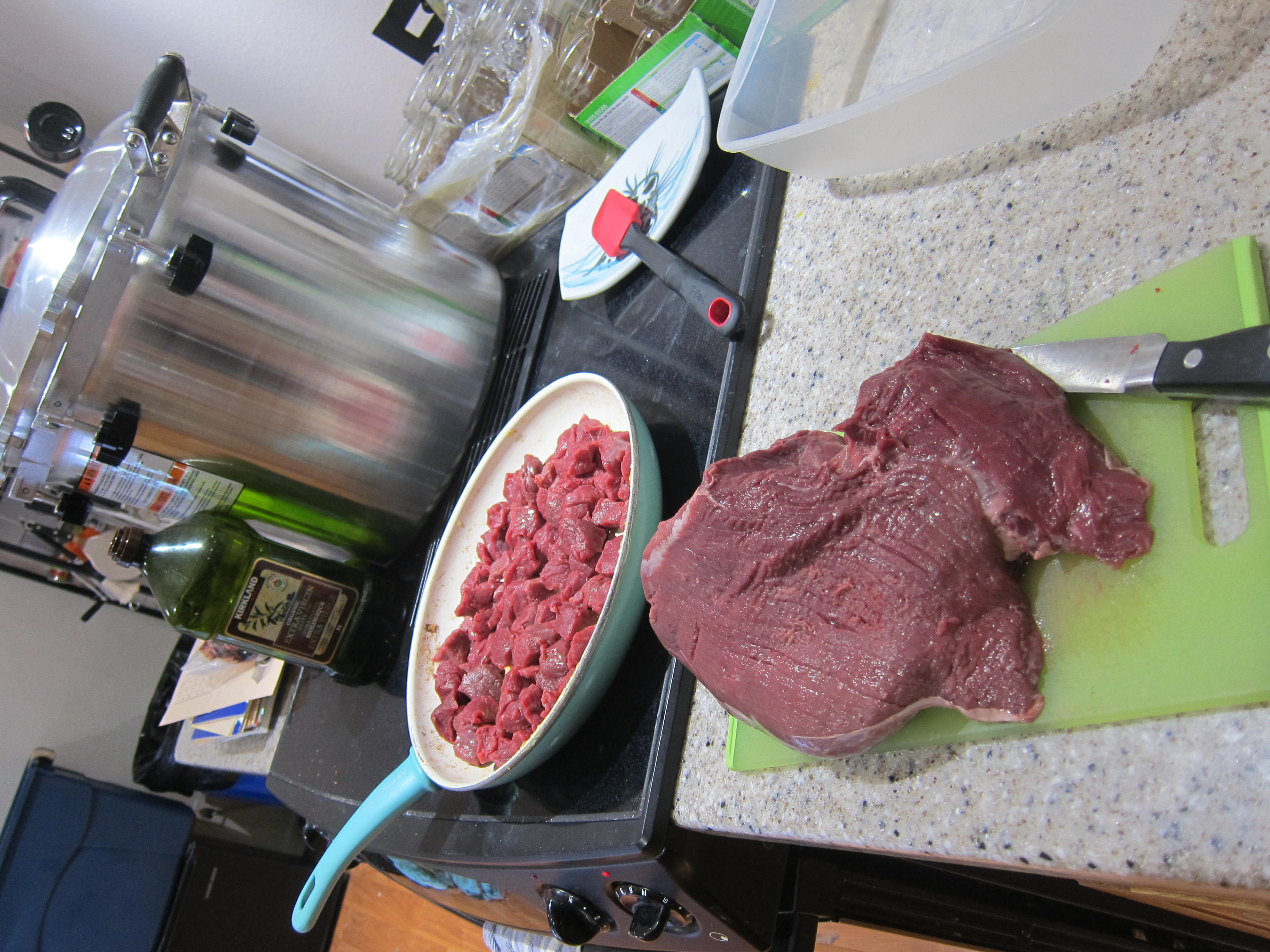 According to the directions in the UAF canning moose literature, if you're processing cooked moose meat, you need to top off the jar with some sort of liquid.
After all of the meat was browned, I made a tasty broth using the pan drippings, water, garlic and some beef bullion. I heated up tomato juice in another (separate) container. I wanted to process and can half of the meat in a broth and the other half in tomato juice for variety.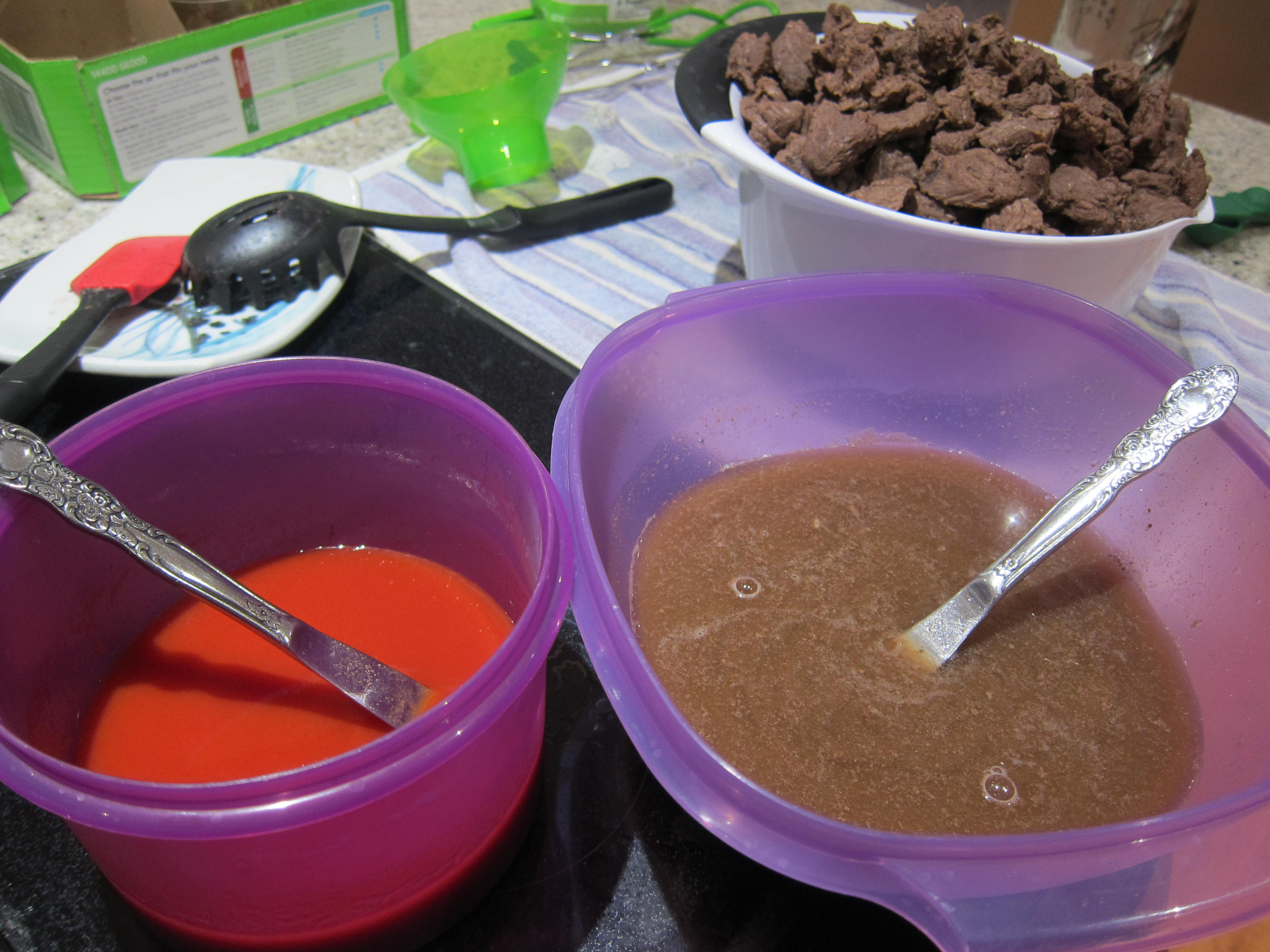 I packed each of the hot, sanitized jars with the browned moose roast, topping them off with liquid and about 1/4 tsp salt in the pint jars, and 1/8 tsp salt in the half pint jars.
Because I used a combination of half pint and full pint jars and wanted to process them in the pressure canner at the same time, I processed all of them at the time required for the larger containers.
UAF directions said to process pints of moose and caribou for 75 minutes at 10 pounds of pressure for my weighted-gauge canner.
Now I have jars of flavorful, bite-sized, already cooked and tenderized moose meat that will be shelf stable for years to come. Food science is amazing.
It's just too bad jars of canned meat don't look prettier!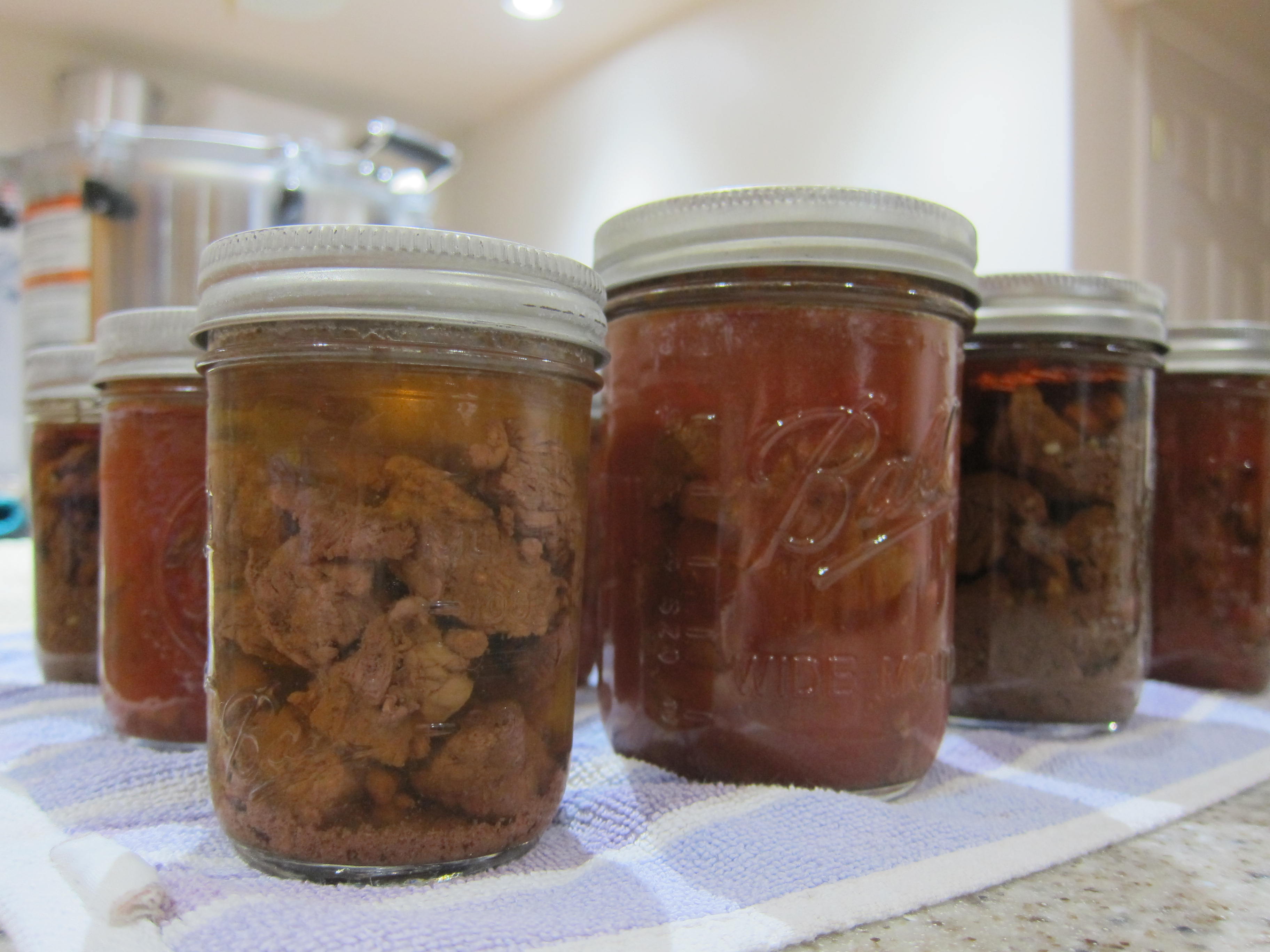 If you're looking for other fun moose recipe ideas, check out my post of moose shank osso buco here.