Announcing a new addition to the family!

It's a beautiful, healthy baby Bearss lime tree.
I bought a potted Bearss lime tree from a greenhouse.
And I'm pretty dang excited about it.
Its tag said Bearss lime trees can grow to be 20 feet tall. Right now, it's about 4 1/2 feet tall. We have one room in our home with a high ceiling, and I'd love to watch the potted lime tree grow indoors to 10 feet, then restrict its vertical growth by pruning.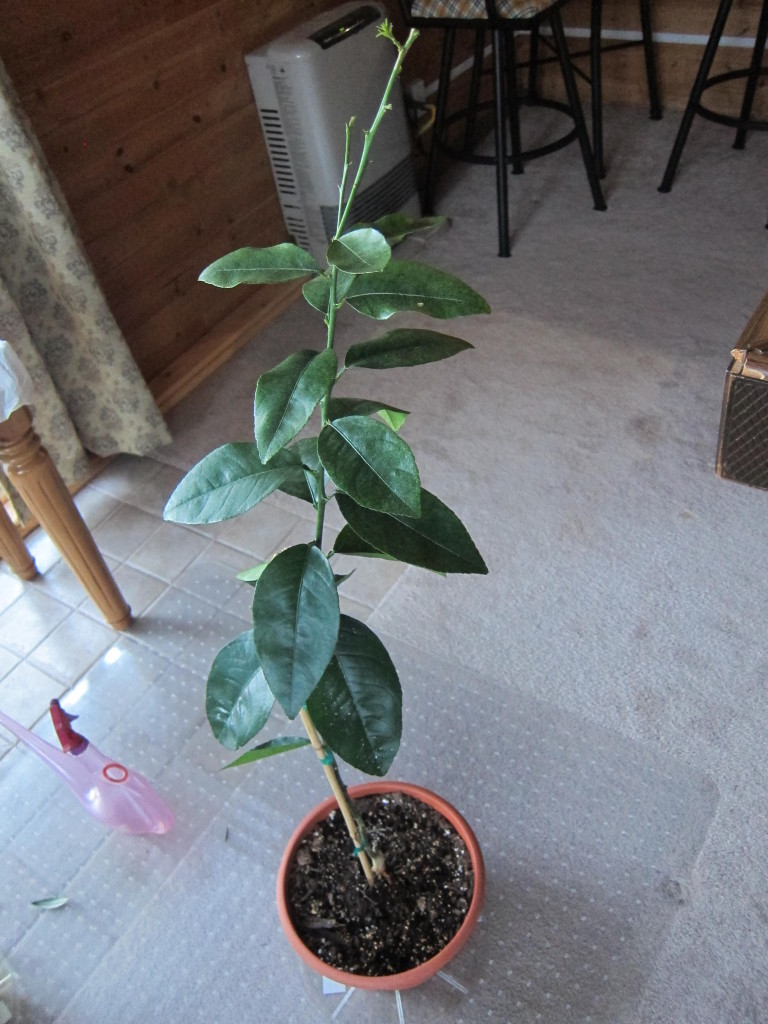 Because Alaska's fall, winter and spring are too cold for a lime tree to survive planted in the ground, it gets to be a permanently potted plant.
I was concerned with how well it would do indoors, because we keep its room temperature around 66-67 degrees F, which is cooler than the greenhouse recommended. Alaska's air is also very dry, and citrus trees thrive in high heat, high humidity environments.
But for the past month that the Bearss lime has been living in my house under a grow lamp, it's formed the beginning of a little blossom and it has some areas of new growth. To my surprise, it's quite happy so far!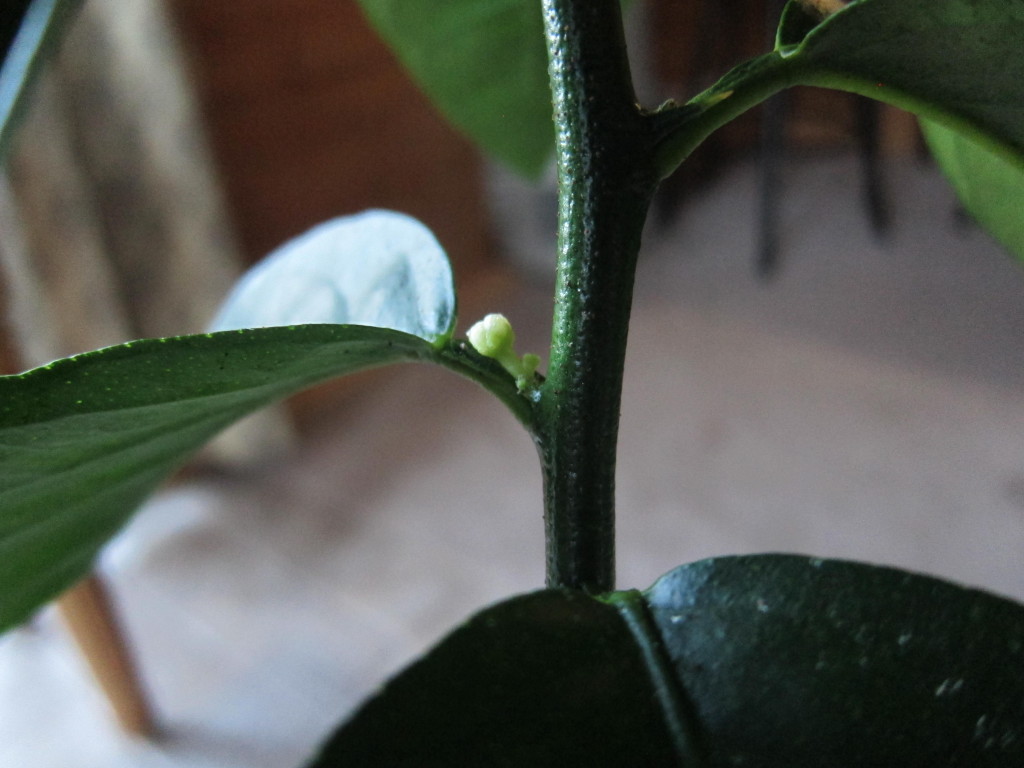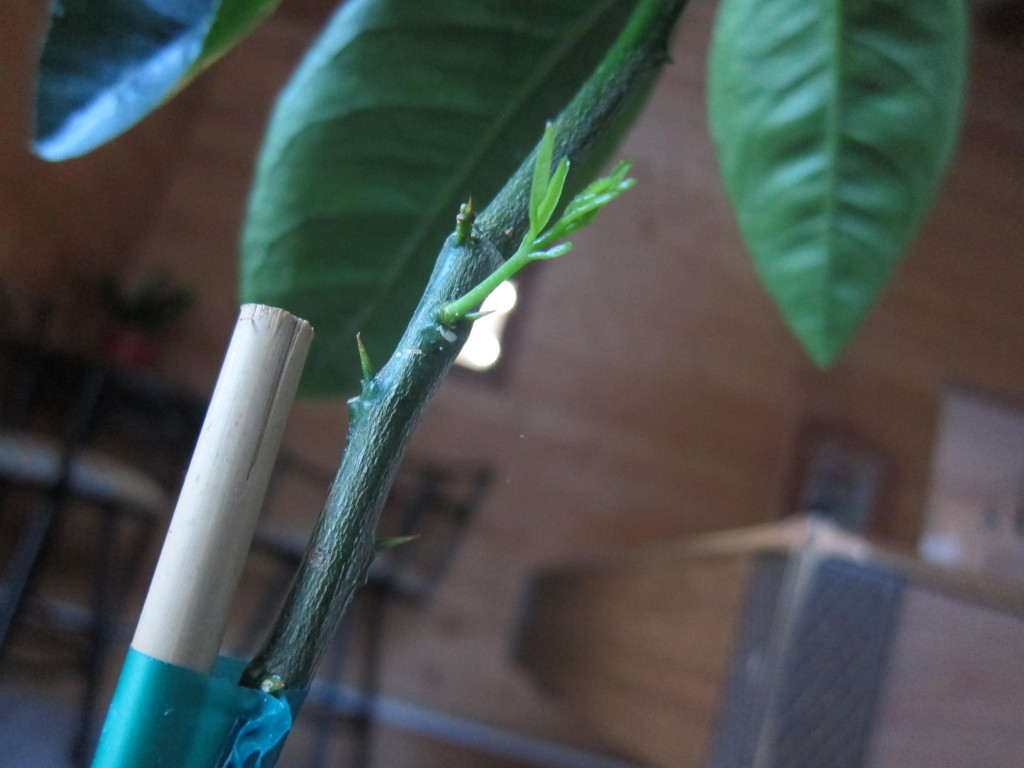 In the evening, after I turn off the grow lamp, I lightly mist it with water. I've read that citrus trees appreciate the moisture on their leaves.
As for watering, the man at the greenhouse told me to drench it thoroughly once every 3 weeks, then let the pot totally dry out. He said Alaskans kill citrus trees by over watering, and he warned me to stick to once every 3 weeks, even though I will be tempted to water it more frequently.
After about ten days, the already-scraggly tree started dropping leaves and I noticed a few of the intact leaves curling inward, which I've learned can be a sign of plant dehydration.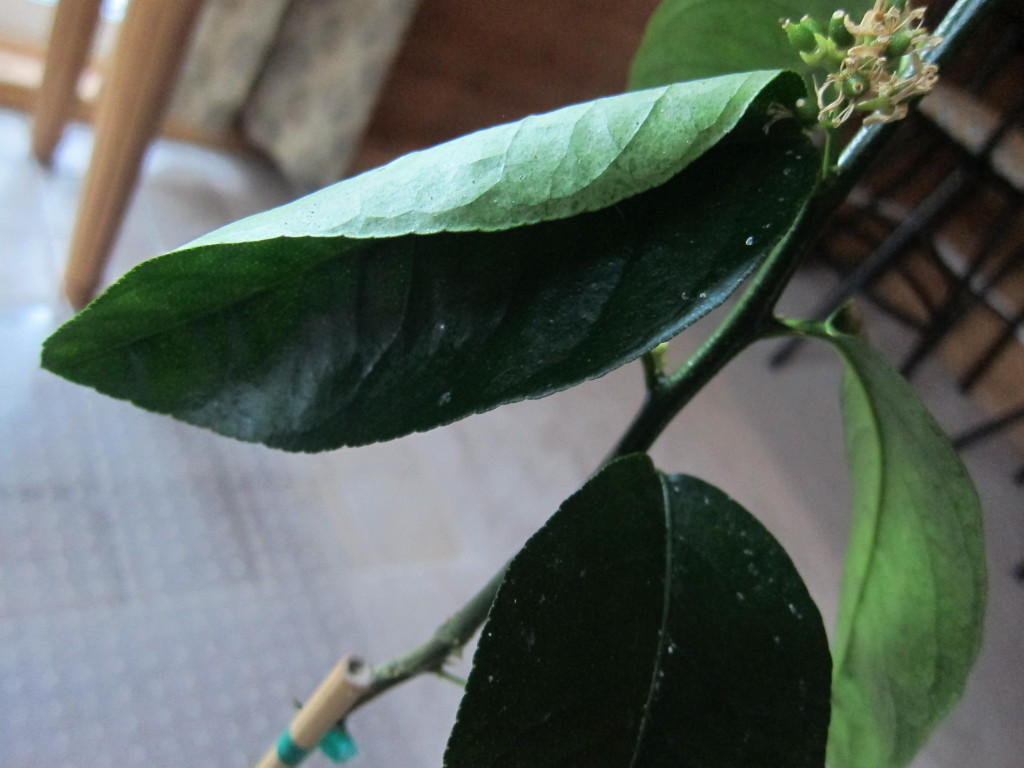 I decided to risk it & give the lime tree a good watering – almost immediately, it didn't drop any more leaves. I'll need to keep an eye on the soil moisture and water as needed. Three weeks between waterings might be too long.
Q: Do lime trees have thorns?
A: Yep, they sure do. I had no idea…until I got poked. I can't speak to all varieties, but the Bearss lime tree has some aggressive spines that remind me of a rose bush.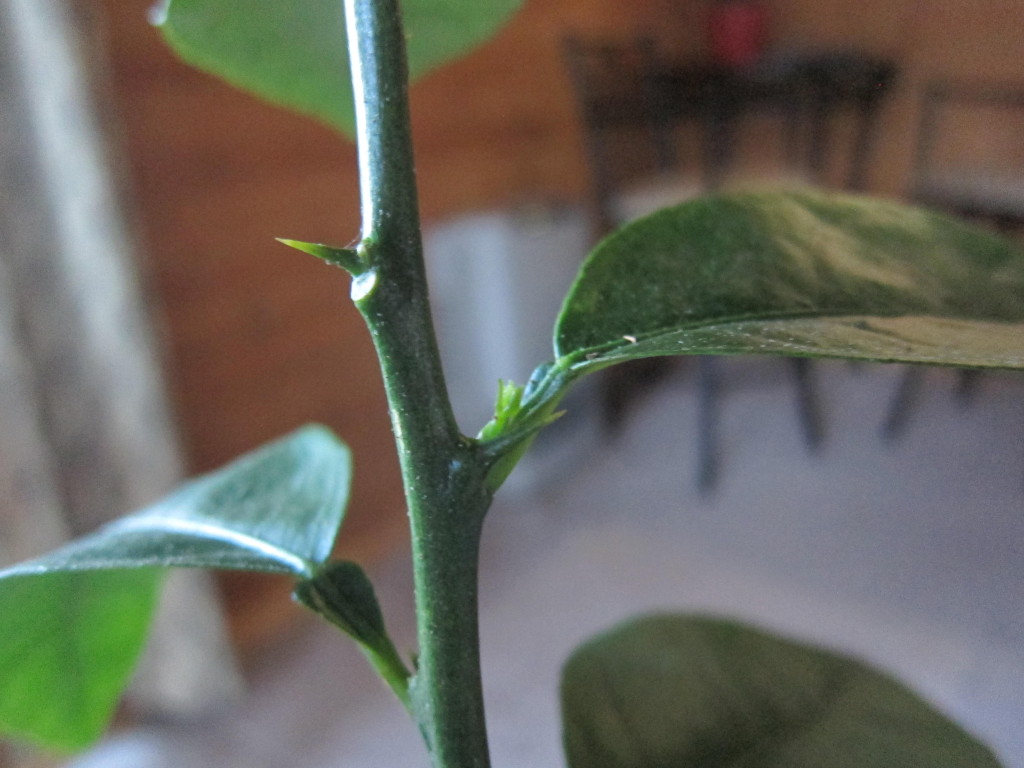 That's all for now. I definitely look forward to the new little bud blossoming so I know what it smells like. I imagine it's just as fragrant as an orange blossom, but I've never experienced a lime blossom!
Teaser alert – I also bought a potted indoor naval orange tree and an arbequina olive tree, plus my husband made me an awesome DIY grow lamp shade setup. But I'll show you pictures of all that in another post ;)